1. Tina Munim to Madhuri Dixit: Sanjay Dutt and women he has dated over the years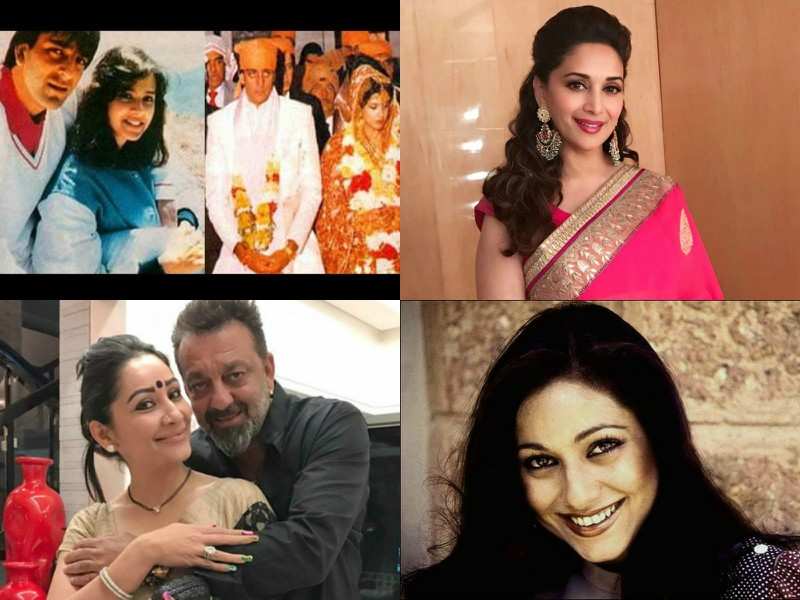 Sanjay Dutt's life is indeed a roller-coaster ride. From being addicted to drugs, a number of controversial love affairs, accused of possession of arms and a few years in jail, this man has seen it all. On the other hand, Sanjay Dutt also has several Bollywood blockbusters to his credit. Sanjay is now happily married to Maanayata. However, the journey towards his stable married life with Maanayata was not as simple as it sounds. Sanjay had several link-ups, few serious affairs and broken marriages before he got married to Maanayata. Let's take a look at women whom Sanjay Dutt dated.
2. Tina Munim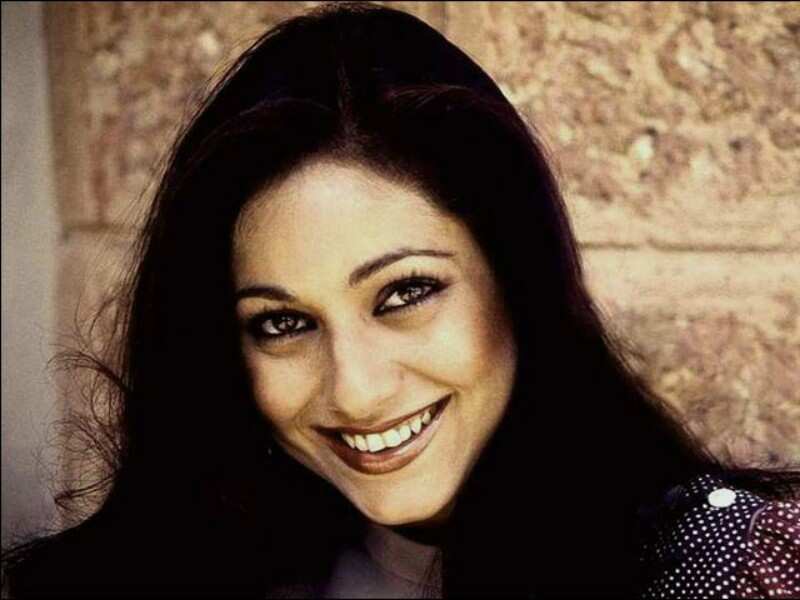 Tina Munim, now known as Tina Ambani and Sanjay Dutt were childhood friends. Their puppy love blossomed into a serious affair. They both were into a relationship with each other around the time when Sanjay Dutt's debut film 'Rocky' released. They started dating since then. However, reportedly due to Sanju's excessive consumption of alcohol, Tina ended their love affair.
3. Richa Sharma
Sanjay Dutt had a huge crush on Richa since he saw her photo in a local magazine. He was introduced to Richa at one of the mahurats of his films. After trying several times, Sanjaysomehow managed to get her telephone number. Dutt started calling her and asked Richa for a date but she kept refusing. Finally, one day she agreed to it and that's when their romance started. They both tied the knot in 1987 and were gradually blessed with a daughter named Trishala. That's when Sanjay's life took a turn as Richa was diagnosed with a brain tumor. She shifted to the U.S. but breathed her last in 1996.
4. Madhuri Dixit
During Richa Sharma's illness, both Sanjay and Madhuri were shooting for 'Saajan' and eventually their Jodi became the hot topic in the industry. They started making headlines for their steamy affair. Though they both never admitted their relationship, they were reportedly so serious about each other that they were going to get married. Only after Sanjay Dutt's arrest under TADA, Madhuri maintained a distance from the actor.
5. Rhea Pillai
After Sanjay Dutt parted ways with Madhuri Dixit, he started dating model and socialite Rhea Pillai. Both fell for each other and Sanjay again tied the knot in 1998. Unfortunately, their relationship couldn't last long. They filed for divorce after living separately for a few years, their marriage ended in the year 2005. Apparently, they both were involved in extra-marital affairs when they decided to end their marriage.
6. Nadia Durrani
It is said that Sanjay had an affair with Nadia, even before he met Rhea. Nadia was seriously involved with Sanjay Dutt, even before and after his marriage with Rhea. Nadia is the sole reason for Sanjay and Rhea's divorce. Apparently, Rhea was ready to forgive the actor but while shooting for 'Kaante', an obsessed Nadia reached the sets in the US and things went out of hand leading to Rhea parting ways with the actor. However, Sanjay and Nadia's relationship also ended soon.
7.Maanayata Dutt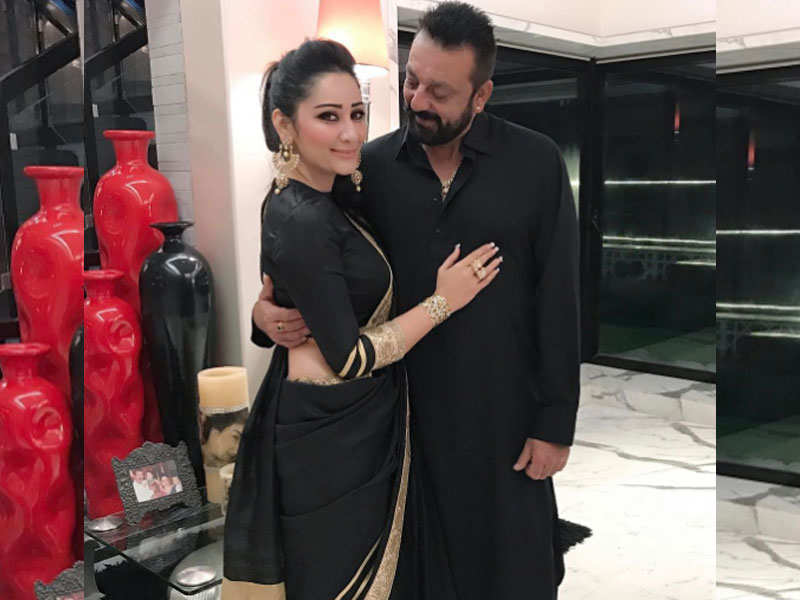 After Nadia, Sanjay reportedly dated several film actresses. However, he finally found solace in Maanayata's arms. It is said that Sanjay met Maanayata when he was romantically linked with Nadia Durrani. Maanayata and Sanjay fell in love immediately after Nadia was out of the picture. After two years of courtship, the actor married for the third time on February 7, 2008. And after two years of marriage, the couple welcomed their twins, Shahraan and Iqra Dutt.